Chef grade kitchen knives at price that won't break your wallet. Forged with high grade german steel, Kilne knives stay sharp and are backed by a lifetime guarantee.
High Grade German Steel: <br>Chromium-molybdenum-vanadium steel stays sharp and cuts with ease
Handle Grip with Bolster: <br>Great grip even with wet hands, bolster protects hands from blade
This beautiful acacia wood trivet is a serving essential. Designed to protect surfaces from hot pots and pans so you can go straight from the oven or stovetop to the table. Place trivets anywhere and everywhere as an added layer of protection from rough-textured dishes, plates, pots and pans.  
What's Included:
8" Acacia wood trivet: t

hree wooden pieces interlock together to create this unique and beautiful triangular trivet.
Note: Acacia wood varies in tone. Trivets may not be exactly as pictured.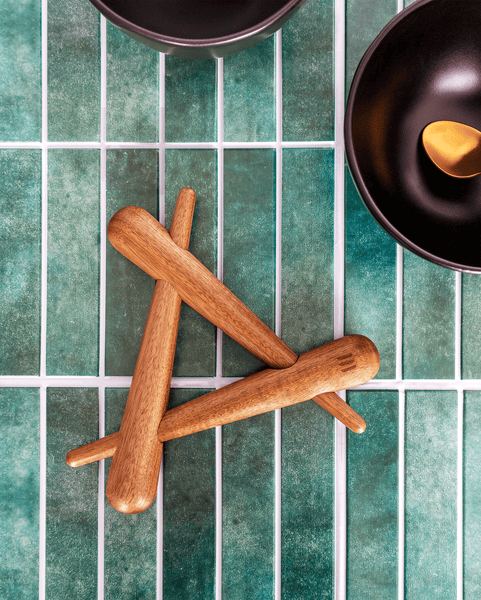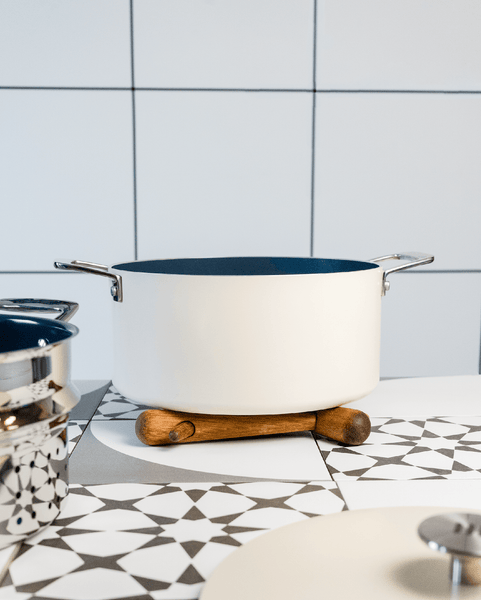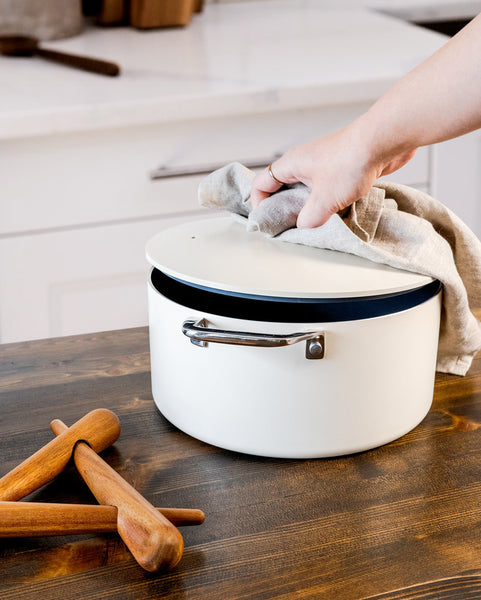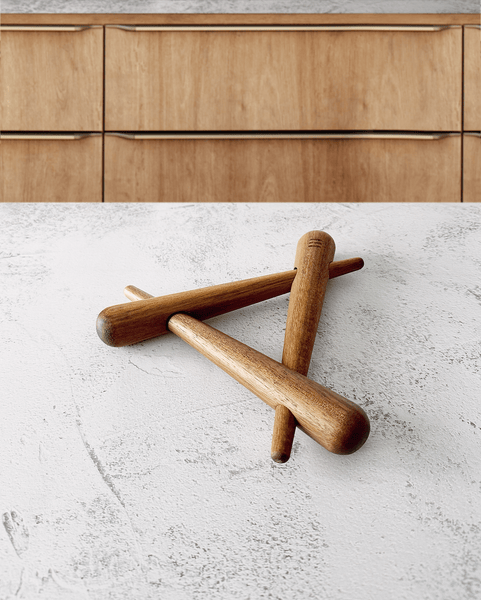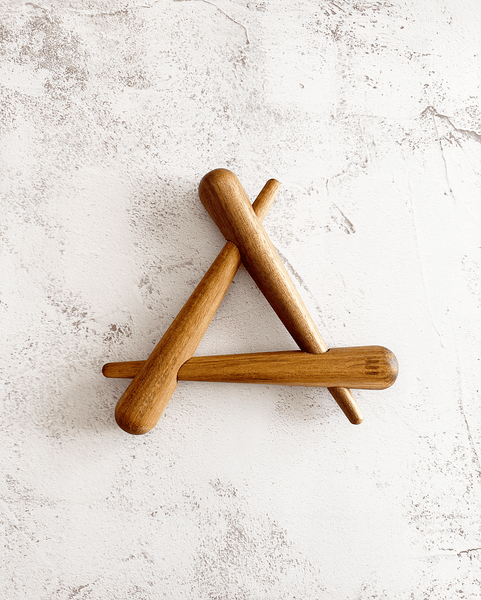 Free Shipping
100-Day Trial

Lifetime Guarantee
100 Day Trial • Free Returns • Lifetime Guarantee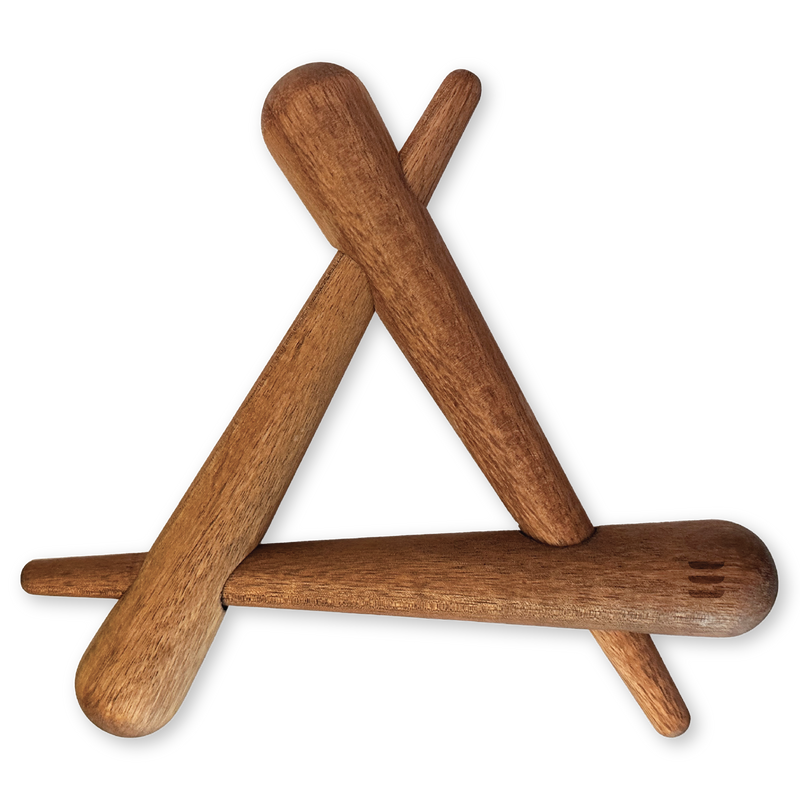 FORM & FUNCTION
A Serving Essential
The acacia wood trivet's dependable heat resistance protects surfaces from hot pots and pans while the slotted triangular design allows for more airflow and faster cooling. Acacia wood is known for its rich hues and intricate grain patterns, making each trivet a unique piece of art.