Chef grade kitchen knives at price that won't break your wallet. Forged with high grade german steel, Kilne knives stay sharp and are backed by a lifetime guarantee.
High Grade German Steel: <br>Chromium-molybdenum-vanadium steel stays sharp and cuts with ease
Handle Grip with Bolster: <br>Great grip even with wet hands, bolster protects hands from blade
Slim Storage.

This stylish acacia wood block takes up a small footprint on your countertop. With soft wood inside, it's gentle on your knife blades and is sure to keep them sharper longer.
Note: Acacia wood varies in tone. Blocks may be slightly lighter or darker than blocks pictured.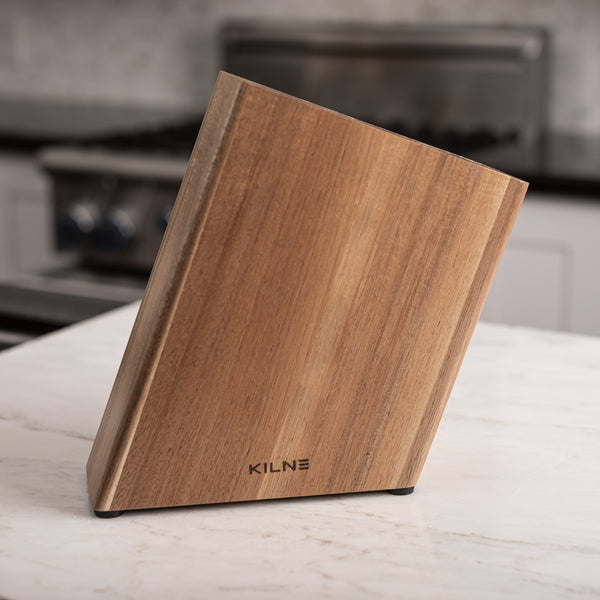 Free Shipping

100-Day Trial

Lifetime Guarantee
100 Day Trial • Free Returns • Lifetime Guarantee